in a world where you can be anything, be nice.

SAY IT. WEAR IT. DO IT.

WOMEN OWNED | LOCALLY PRINTED & PRESSED IN OTTAWA | SIZE INCLUSIVE | AND ALL AROUND AWESOME

Why choose wild child apparel?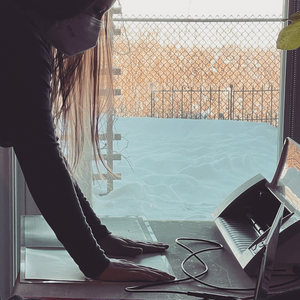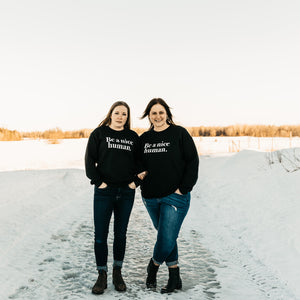 Printed and pressed locally
All Wild Child Apparel clothing is lovingly printed & pressed in Ottawa, Canada. We are always working hard in the R&D department to find better ways to bring our product to you.
Because we are Canadian
Two proud Canadian women, born and raised in the suburbs of Ottawa, Ontario. Our home & native land inspires our thought provoking, easy brand.
WE TOO HAVE BIG DREAMS
We are proud of where our business is today, after only a handful of months. But we are dreaming of Canadian-made products and gorgeous fabrics. Stay with us for the journey!
This is Us
Besties since birth, Christine & Lyndsay were born to be entrepreneurs. They have been collaborating since they were little kids, and are very excited to be taking this adventure together!
Learn more
STAY IN THE LOOP - Subscribe to our newsletter